Hi all
Well, I have been back to the recently discovered WW2 gunnery range to get a better feel for the place. You may recall that last time I found rather a large quantity of 2 inch mortar fins and fuzes. I wanted to try and track down where they were firing these from and also have another look in the stream.
After finding a 1945 aerial photo of the site, and with the help of some of the RRPG members, I went back to the site armed with better info about where to search. First off though, I paid a visit to the stream and had another dig about, recovering more fins and nose fuzes for 2 inch mortars. I then searched a couple of areas that looked interesting on the aerial photo but didn't have much luck. I ended up trying an area that looked fairly unused in the aerial photo and stumbled on some rather nice finds !!!
First up, the stuff I found today before I had cleaned any of it.
And now the stuff after cleaning
Spent bullets and two cartridges, one a blank with an unreadable headstamp.
The other one though is readable and from this we can tell in was manufactured in 1943 at Radway Green and is a mark VII 303 cartridge.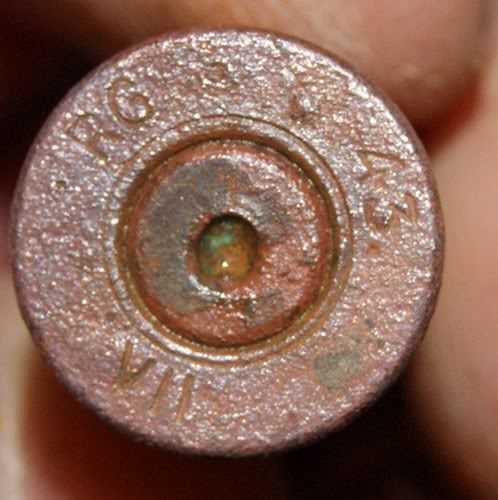 I found an area with a few bits of grenade. Three base plugs and two striker column bottoms. This means I have found where they practised chucking grenades which is great !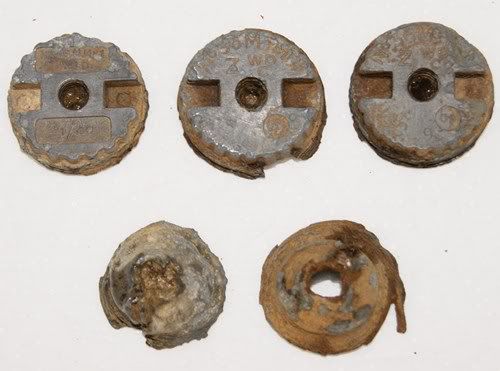 Close up of the nuts. Like cartridge headstamps, these can tell you a lot about the grenade from its type (No. 36M), to what the explosive 'fill' is, the manufacturer and even a date.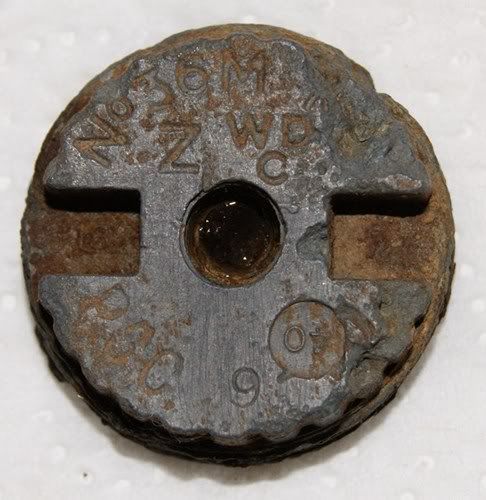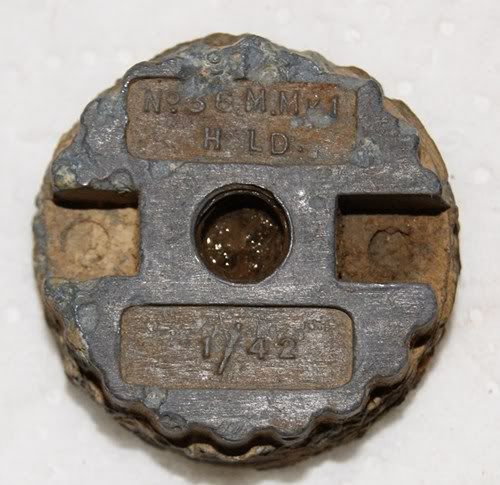 A few more 2 inch fins today.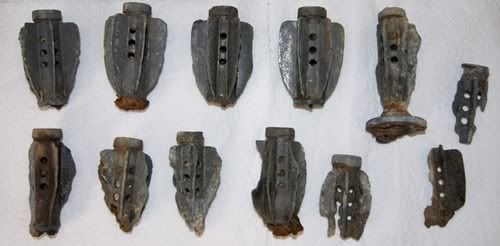 Some of which are nicely dated......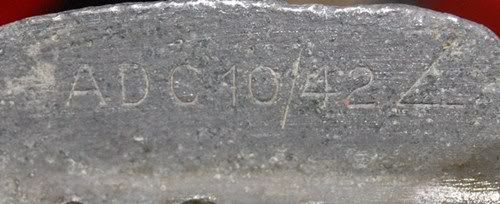 And a fair few nose fuzes as well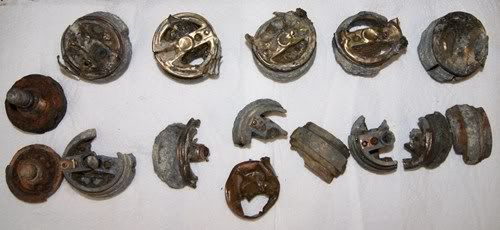 Now for the best finds of the day. In amongst the grenade nuts I found these three items. The bigger one is a holder for a PIAT fuze, and I believe the other two bits are PIAT related as well. I am well chuffed with these bits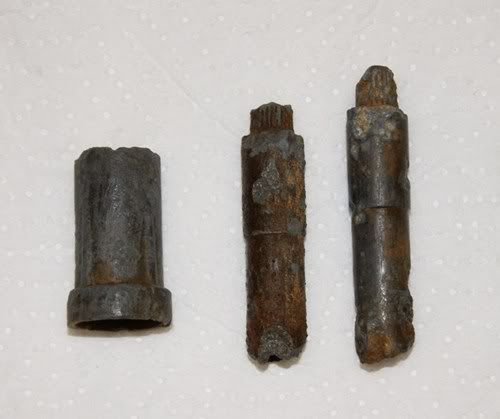 Diagram of a PIAT fuze showing the holder (it came in two identical halves)........
But the find of the day is this little beauty. Ok so it isn't exactly in pristine condition, but now I know the RA were there practising !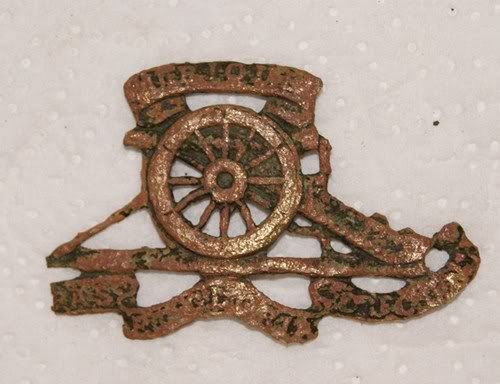 This site is going to be great. I can feel it. Just gotta wait for the fields to be ploughed to get to the really good stuff. Roll on September .............
RRPG