Update:
New pictures added at the foot of page 1
Out yesterday evening for a spot of after-work 'tecting and I found what I believe to be my first Annular Brooch...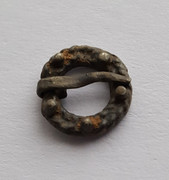 It was right on the surface (almost)
Gave a pretty reasonable signal
Almost threw it away thinking it was scrap!
But is it machine made or man made?
The main thing, it is TINY!!!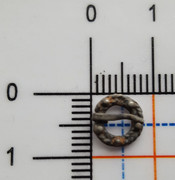 Any ideas?
BD