Yesterday I managed to garner enough favour to nip out for a couple of hours after we got back from a family day out. It was just starting to cool down by 5pm so I headed for the Roman strip again, only this time I took a bit more notice of the track going to the permission.
In the same area of the track where the jetton was found on Friday I got my first signal. It was a surface find, a little Roman coin. Yup and right next to where the little villa is supposed to have been.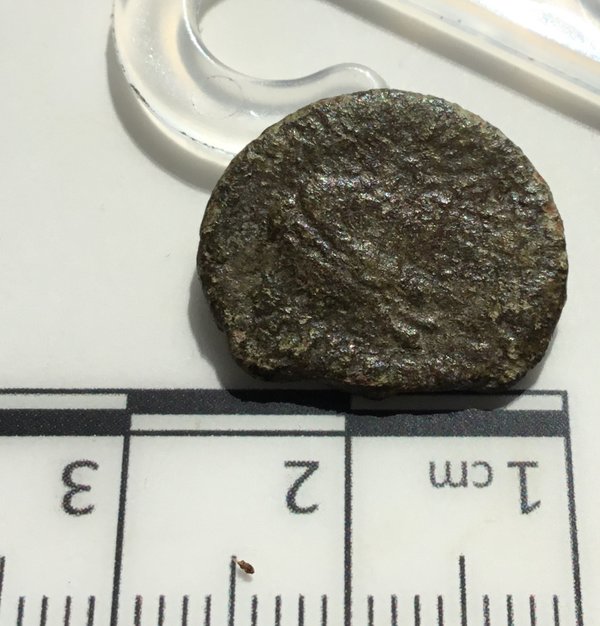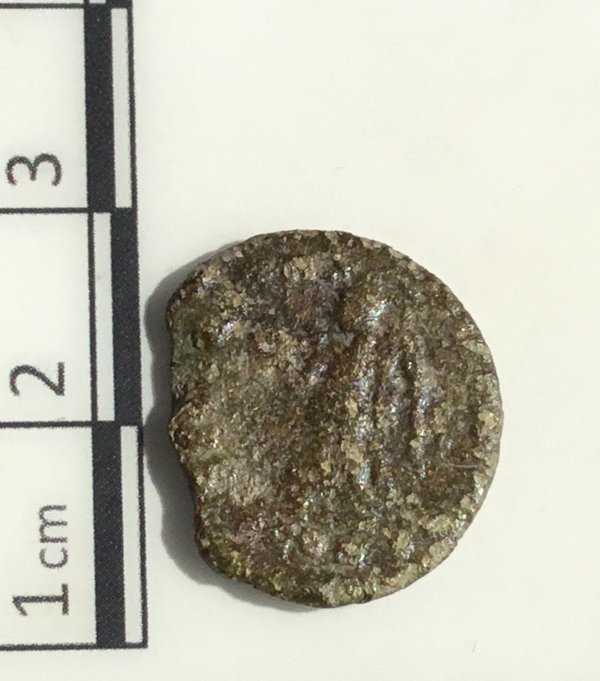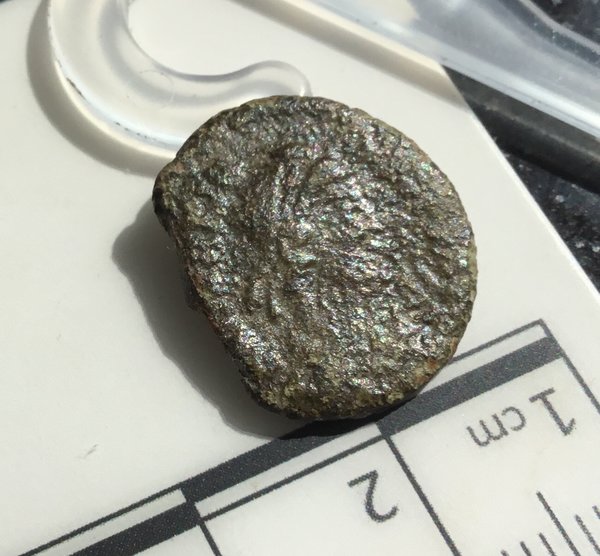 This was soon followed by a second signal about a meter away. Skipping a thousand years I found an annular buckle/ brooch pin that had obviously broken on the loop. The ring section that it belonged to was sadly no where to be seen. Shame as it would have been a good size too.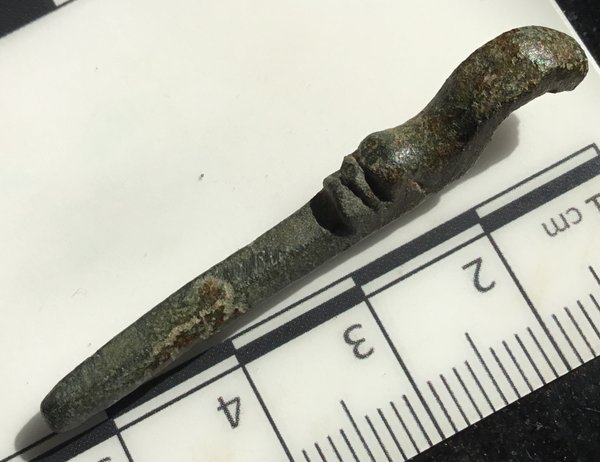 Another meter or so away was another good signal around 69 and solid on the display. I though first of all it was just a piece of lead but it's not. It's a copper or brass cast item of a rabbit with a top hat and behind a wall. Is it a political satire thing? You can even see his whiskers but his nose has had a bash. Think it's broken where the wall ends on the right.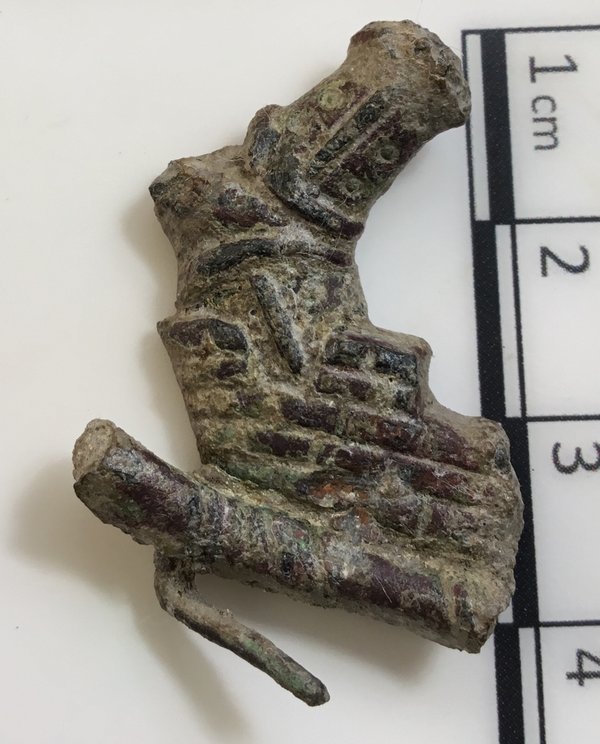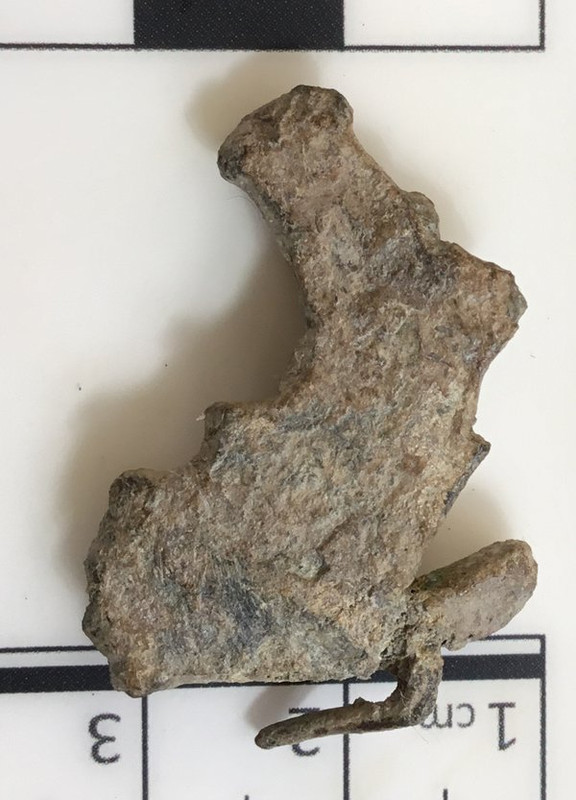 Deciding the leave the rest of the track for another day when there really is nothing else left to do I then moved to the Roman strip. The first signal was this bit of broken bronze. It's got 3 break points. Probably nothing but just in case.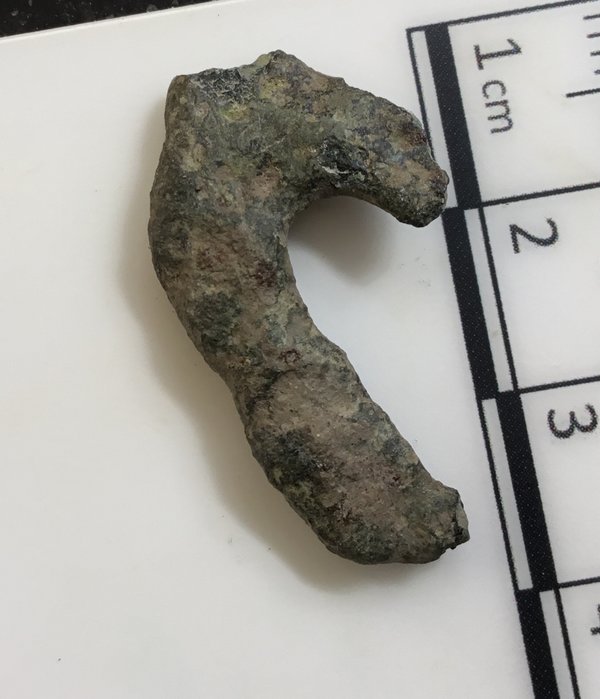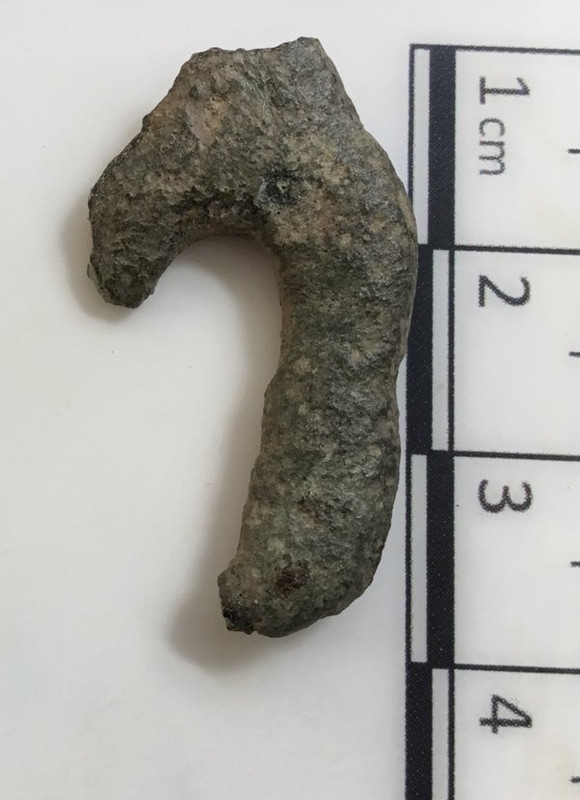 And then just one more coin followed by lots and lots of lead.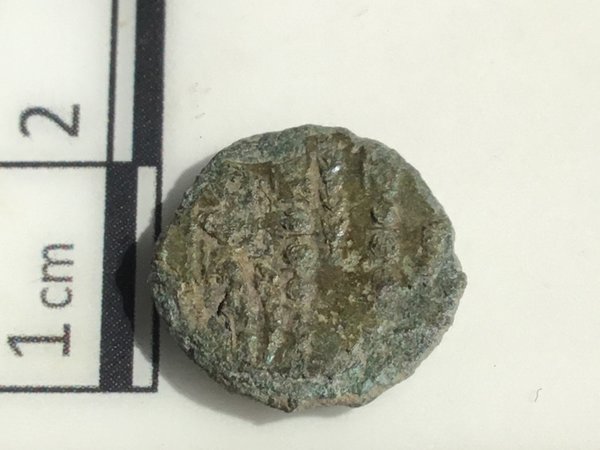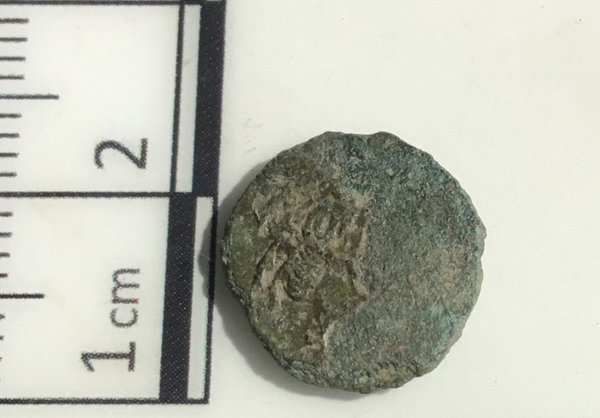 And I got home before my dinner went in the dog - result!
XPDeus on Hot programme with reactivity to 2.5 and 26khz using the elliptical coil.