Had a couple of trips out this week, first one netted about 20 bronzes including a sestertius of Antoninus Pius, various artifacts including a couple of brooches ( a Colchester 1 piece and an enameled hinged type).
The field was ripe for picking and gave up 3 hammered as well, conditions were just right in fact, Henry iii cut half, James I halfgroat and,,,,who is the clipped half please Tony ?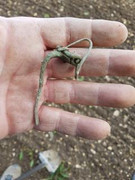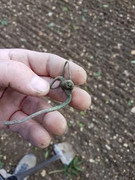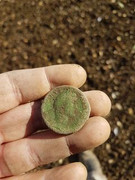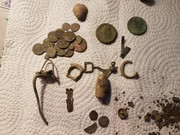 Managed another trip a couple of days after and as this field likes to do to me, retrieval rates changed a lot,,,,it is a finickity field and gives when it wants,,, so with about the same amount of time, all it gave was 15 Roman and a small buckle but junk finds and artefacts were just about 0.
I used the same programme amongst others but this day soil conditions had changed and if I had walked over the finds from the previous session ( if I hadnt found them allready) I would not of found as many of them, field conditions are everything, 100% coverage is not the be all and end all by any means
By the way, I had a go at Postimage for this post, I recommend it,very easy and you can bulk resize, makes life easier, just click on the images to enlarge