Superb!..Well done and without doubt deserved Paul!..and as always a great interview Laura.
Never give up on ANY field..they really don't make them anymore….
---
Posts: 451
Joined: Thu Jul 25, 2013 4:00 pm
Location: Essex
Great read thanks for posting, Well done Fisher1266x
Garrett ACE 250
---
Posts: 3596
Joined: Thu Nov 04, 2010 5:08 pm
Location: Sunny Lancashire
Has thanked: 539 times
Been thanked: 429 times
Contact:
Can I say a thank you for all your fantastic and positive comments and thank you Laura for the questions

This forum is the tops for info, ID's and above all ....friendliness.
I really hope that firstly, some good will come of the info and secondly, it will inspire and give a little mojo back to some that may have lost some of it.
I know.... I needed it when I recently got a knock back on a site that has fantastic potential!
Lets wish for a 2014 that was as good as 2013 weatherwise and some half decent finds too!
Happy Hunting 2014
Paul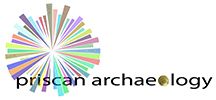 XP Déus V4.1
Follow us LIVE on Twitter...... @Britains_PAST ..and check our blogs
....
https://www.recoveryofhistory.com/the-past-blog
---
Moderator
Posts: 8030
Joined: Sun Feb 21, 2010 1:34 pm
Location: Somerset
Has thanked: 147 times
Been thanked: 162 times
Top read mate and well done to Laura and Stephen for the hard work in sorting these out...
When you are right no one remembers; when you are wrong no one forgets

---
Posts: 288
Joined: Sat Jan 15, 2011 2:11 pm
Location: Portugal and Scarborough
Been thanked: 1 time
Thank you . A very interesting read. And well done Paul.
---
Posts: 9798
Joined: Fri Jan 27, 2012 8:49 pm
Has thanked: 52 times
Been thanked: 295 times
Nice one Laura and Paul, interesting read
Really dont know where you get the time for all that extra stuff Paul you must let me in on the secret mate, a most valuable commodity is time, well done both



---
Posts: 2949
Joined: Sat Oct 29, 2011 11:12 pm
Location: Sheffield, South Yorkshire
Has thanked: 1 time
Been thanked: 23 times
Bump
Etrac & Laser Hawkeye
Garrett pro-pointer
Aardvark spade
Member of South Yorkshire MDC

+ Plenty of hope and enthusiasm
---
Posts: 494
Joined: Wed Jun 26, 2013 9:45 am
Location: Scottish Borders
Has thanked: 4 times
Been thanked: 5 times
great read..well done
minelab safari
garrett euro ace
garrett pro pointer

Never Underestimate the Power of Stupid People in Large Numbers
---