Hi All
Three weeks ago we moved house. Our new house has a double garage and my wife kindly agreed to letting me have one half for a new War Room to house my collection. She was pleased it wasn't going to be in the house any more me thinks!
Anyway, 2 weeks after the move, work started on dry lining and kitting out the garage half. Managed to get it all done, with help from friends and family, over one weekend, then all I had to do was move the collection in!
I am very pleased to say I am nearly finished, so thought I'd share it with you.
Still got to label everything, but with this room being at least twice as big as my old War Room, I've been able to spread things out a lot more.
It was a hell of a lot of hard work but I am so pleased I've done it as my new War Room is BLOODY AWESOME!!!
Hope you like it
Everything in cabinets has been recovered by my own fair hand, and quite a bit of what is out of cupboards as well!!! Still amazes me the amount of WW2 relics out there, waiting to be found.
Everything you see is completely inert and abides by all current firearms legislation. There is not one ounce of explosive/propellent in the room and not one single item could be made 'live' ever again.
Before and after shots below......
The door now reveals......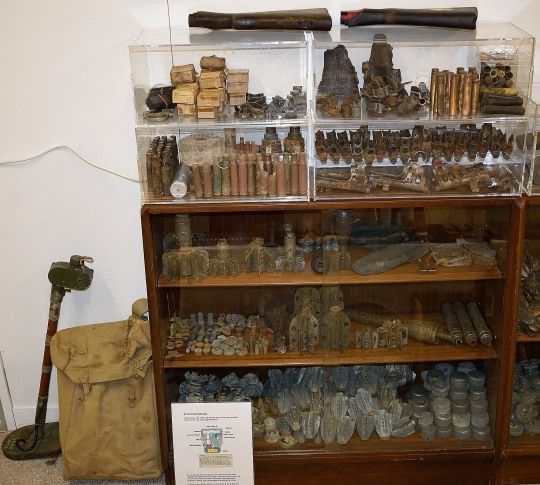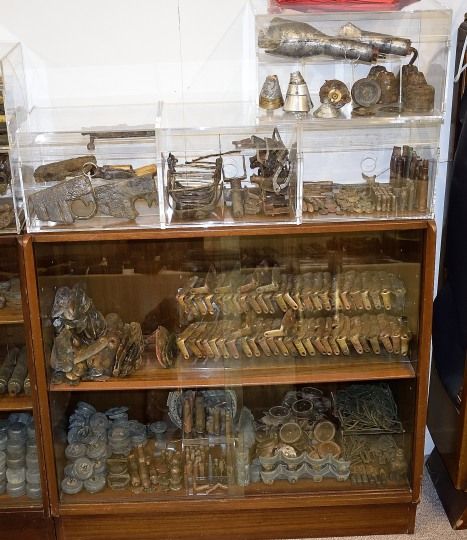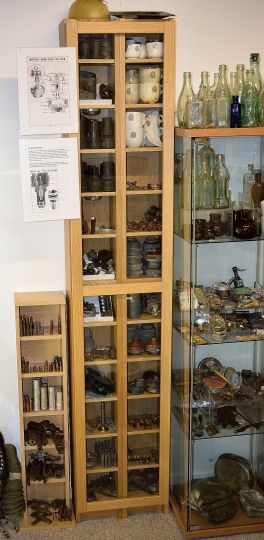 ........
What do you reckon? I think it's better than before. Been able to spread stuff out so you can actually see it!
RRPG